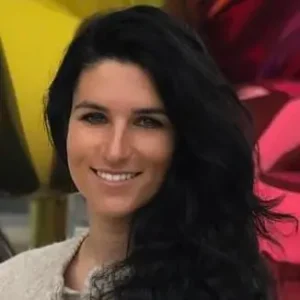 Beatriz
technology Services
My name is Beatriz and I joined First Derivative in 2021 in Spain and I am currently working on a project for Bank of Ireland.
I joined First Derivative for two main reasons, their big portfolio of projects and their flexibility on how employees can combine their professional and personal life. This has been proved to me since day one, as First Derivative teams adapt to employees necessities making newcomers feel like they've been working in the company for years. Team building is in First Derivative's DNA. First Derivative has vanguard teams in Technology Services which push the limits on what can be delivered to customers, making my skills progress in both technical and management environments. I'm really happy to be part of this big family and looking forward to the challenges ahead!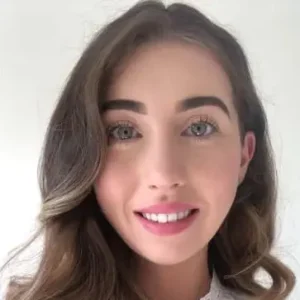 Hannah
technology Services
I joined First Derivative in June 2019 during my placement year as part of my Bachelor of Engineering degree in Computer Science from Queen's University Belfast. Their vast range of technological pathways and opportunities for growth is what enticed me to apply.
Working within First Derivative has been one of enjoyment as I am fortunate to be part of a team that have my back and always give a lending hand, who drive you to exceed your limits all the while building your confidence along the way.
The career progression within First Derivative has been fast driven with ample opportunities to progress your expertise and skills with their tailored training materials to strengthen your knowledge to succeed to the next level of your career.
I am excited to see what the future holds with my role within First Derivative as it is one that has been very rewarding thus far.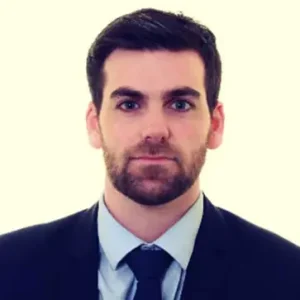 Jack
technology Services
I was first attracted to First Derivative because of their global reach and their exposure to some of the biggest financial institutions in the world. And in my 8 years with the company, I have had the opportunity to explore both of these aspects of First Derivative.
My first onsite role with First Derivative was based in London on the Calypso team in LCH. During my 2 years in LCH I started as a Calypso QA and gradually moved into a junior BA role. Following on from this role I made the move to the United States where I have currently been since leaving London. Since moving to Boston over 5 years ago I have worked on various projects such as an FX, Repo, Derivative and Collateral implementations as well as system upgrade projects.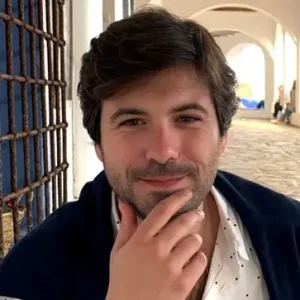 Marc
technology Services
Hi! I´m Marc Passolas born in Girona a city 1 hour up north from Barcelona, Spain. I studied Economics in Pompeu Fabra University, and did an Erasmus in Durham University. It was while living in Durham when I discovered First Derivative. The opportunity to work in finance in London really got my attention.
Before I realised, I had graduated from university and landed in Newry, first time in Nothern Ireland. Despite the big change compared to Barcelona, I had a lot of fun and couldn´t wait to start working in a client role. Got a QA Role in LCH (LSEG) in London. After a few months learning the ins and outs of the City and the role I got promoted to a BA role in the same project.
As a BA is where I have really enjoyed myself working, the opportunity to deal with multiple clients, having this hybrid knowledge on finance and technical its the perfect fit for me. I am a Practise Team Lead as well, so I am really happy to be able to help junior members of the First Derivative team providing guidance on how can they grow within the firm and the industry.