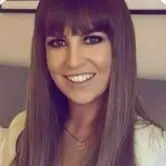 Alex
business Services
My name is Alex and I joined First Derivatives in May 2022 in Belfast, I am currently working on a project for Ulster Bank since end of June/July and was previously on the bench. I joined First Derivative as a consultant based on the positive reviews I had heard from friends/previous colleagues and the opportunities I had heard First Derivative offer in regards to development and growth. I enjoy my day-to-day role with the flexibility of working remotely and with only a few months experience on a project so far, I am looking forward to the future opportunities First Derivative can offer and where they could lead me.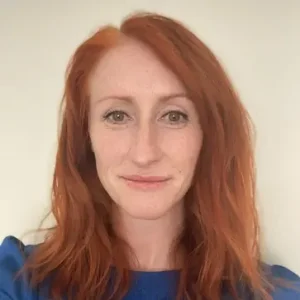 Ann
business Services
I have to be honest, when I joined First Derivative in 2005 as an Engineering graduate, I didn't know much about Capital Markets and, looking back, I don't think I would never have been able to break into such an industry at that time had it not been for First Derivatives. First Derivative provided that opportunity to myself and to many others. This company was revolutionary for Northern Ireland and it has just never stopped being revolutionary in its nature and I cannot quite believe what it has evolved into today. First Derivative have been spearheading women in Tech since I started with them and today it feels like a truly progressive company that is inclusive, diverse, and engaged in staff development and retainment. As someone who can be reluctant to take the spotlight and to take that next step, First Derivative has given me the support and encouragement to take on more opportunities at a time that has been right for me, and I have felt especially supported coming back into the workplace after having two children as they have helped to find the right roles for me to ease with that transition.
The one thing I am glad to say First Derivative has never lost with time and growth, is that it is a consultancy firm with a community-feel – it is interested in and knows its staff and encourages friendships and opportunities for people to interact. I am now in a fortunate position to be able to get more involved in mentoring and progressing our talented staff as well as working with the Client. First Derivative, thank you for the many, great memories!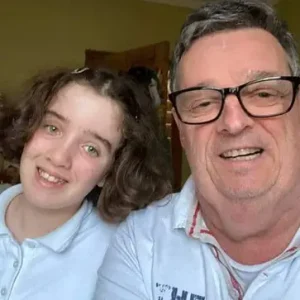 Derek
business Services
I joined First Derivative late in my career following a long period using them to deliver services in my previous role at Standard Bank. I knew the management group well and had visited HO in Newry to meet Brian twice before joining. When, in a lull between roles, I was invited to help out for a couple of weeks on a NY Murex project needing a little love and care, it surprised nobody, least of all me, when that couple of weeks turned into 8 months and then a full-time role in London. The NY project was typical First Derivative – loads of brilliant colleagues, many on their first professional venture away from home, all working crazy hours to deliver a demanding project and having the time of our lives.
As, I'm reliably informed, the oldest member of staff, I've settled into a more sedate role now in London where I get the opportunity to work on hugely important projects and with smart and ambitious younger workmates. First Derivative allows me to have time to enjoy my second family and my 11yo daughter whilst pursuing a still burning professional ambition to deliver meaningful change for clients and work with the very best professional consultants in the business. First Derivative is as fine a way to finish a career, I'd imagine, as it is to start one.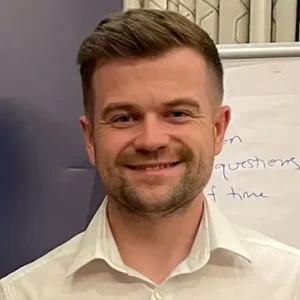 Joe
business Services
I joined First Derivative in December 2014, a couple of months after graduating University with a law degree. I was always drawn to First Derivative, being a local lad from Newry and seeing how ambitious they were, it was the perfect company for me to begin my professional career. Since then, I have had the opportunity to work across some of the UK's leading banks & financial institutions, meeting hundreds of amazing, talented people along the way. I'm now working remotely for an International bank, showing how flexible we have become in our day-to-day working arrangements but also keeping our focus in meeting the needs of our clients. First Derivative strike this balance perfectly!
I've definitely matured professionally throughout the last 8 years and grown to a point where I now manage a number of colleagues who are in the exact same position as I was all those years ago. First Derivative have helped me develop every step of the way and pushed me out of my comfort zone to gain all the amazing experiences I've had in my career to date. I look forward to a long, successful career in First Derivative and I'm excited to share the future success of the company with our wider First Derivative family!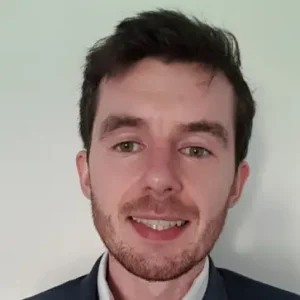 Matthew
business Services
I started in First Derivative as a PMO in January of this year (2022), and its safe to say over the last 10 months I've worked on a couple of very different projects. Getting to work on projects that were new to me and gaining exposure in new fields were all part of the decision when I was thinking of my next move last year before joining First Derivative.
I have gotten to enjoy the flexibility of working from home and the office creating a choice for me about where I feel I get my best work done, with First Derivative supportive about what suits each individual. First Derivative has many systems that promote learning and provide each employee with access to learning platforms and schemes that promote employee development.
I wanted to move to a company where I would feel that my voice could be heard and my opinions taken into account, alongside a diversity in work that can be hard to find. This all led me to First Derivative, an international company, with offices around the globe and a company that listens to employees when they have issues & tries to resolve them. I couldn't have asked for a better company, they are constantly striving to improve and create an atmosphere that is conducive to learning & developing and I feel privileged to be here.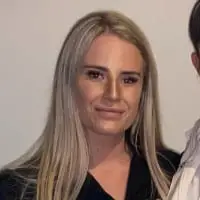 Niamh
business Services
I joined First Derivative in September 2021 in Ireland as an Experienced Consultant and since then I have been working on a project for Ulster Bank. This is one of First Derivative's biggest projects at the moment and the team leaders and managers involved have shown all staff the best support on both, good and bad days.
The main reasons for joining First Derivative was the company's flexibility in moving abroad, working remotely and the staff events they hold regularly. From day one everyone within the company have made me feel very welcome and comfortable. I will be moving to Sydney Australia next March and the company, managers and recruiters have been going above and beyond for me, they have been setting up phone calls with me to discuss my different options, going through possible roles and discussing my visa for Australia.
I am really looking forward to the next few years ahead working for First Derivative in Sydney!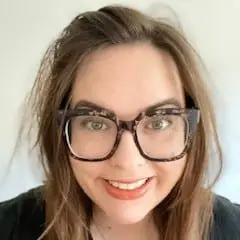 Sarah
business Services
When I applied for First Derivative 2013, I really had no idea what career I wanted or what my "5 Year Plan" was. I found the job spec for First Derivative's Options Programme and was intrigued by the variety of projects available and the idea of working for a home-grown company. I spent two years on the programme working in London on large scale regulatory projects as a Business Analyst, I role I had never heard of before joining! Since then, I've been a Project Manager, Programme Manager and now a Delivery Lead on an First Derivative managed project. First Derivative has allowed me to grow year on year by continuing to assign me to challenging projects and giving me opportunities to contribute internally to our growing business. There is a team culture here that encourages new ideas, ways of working and always challenges the status quo. First Derivative ensure their consultants are always learning and the training available is extensive; this year I even got to attend First Derivative's Aspiring Leadership Programme to develop my skills as a Senior Leader. I still don't have a 5 Year Plan because I know every year with First Derivative will bring development, challenges, and new opportunities!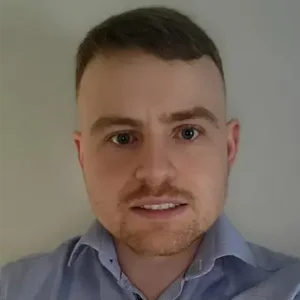 Shane
business Services
I have been working at First Derivative for over one year and it has indeed been a very enriching experience for me. It is an organization which offers opportunities for everyone to foster and grow both professionally and personally. I have not only learned a lot over the year about my own domain, but there also has been a lot of cross functional learning which has helped in an overall growth in my career. And it's not all work all the time, First Derivative also have a very proactive approach to employee wellbeing and frequently organizes events. Over all First Derivative is one of the best places to work.